If this is your first time to the control panel and are trying to figure where to start - WELCOME.
Let us start you from the very beginning. To star off you r only need to have a computer that has access to the internet. Open your favorite browser and  type in the following address.
Once the page loads,  locate the area that reads CLIENT AREA.
This would be found at the top right hand side of the web page.
Now click the link that reads <CLIENT AREA>
Now you are ready to log into your account.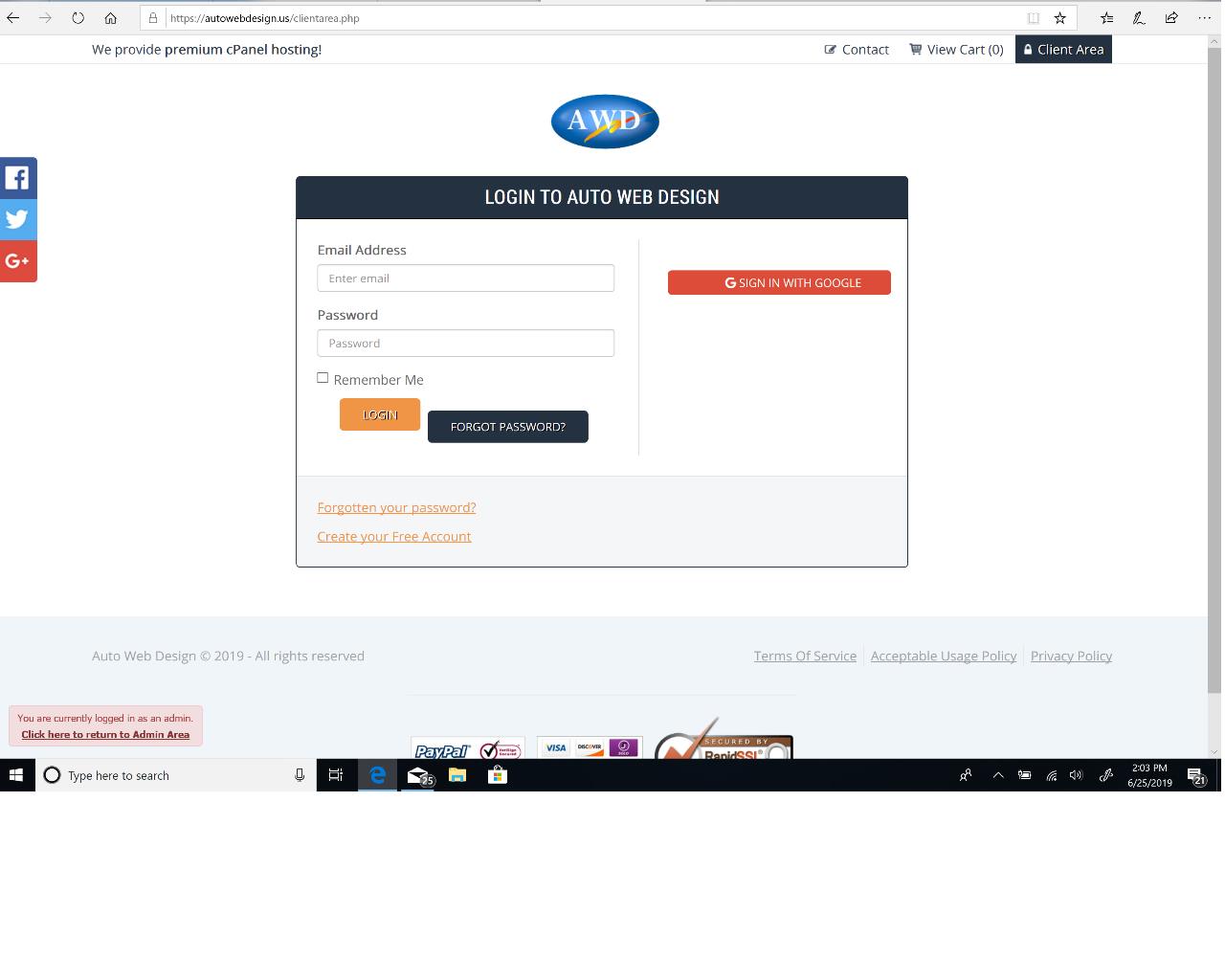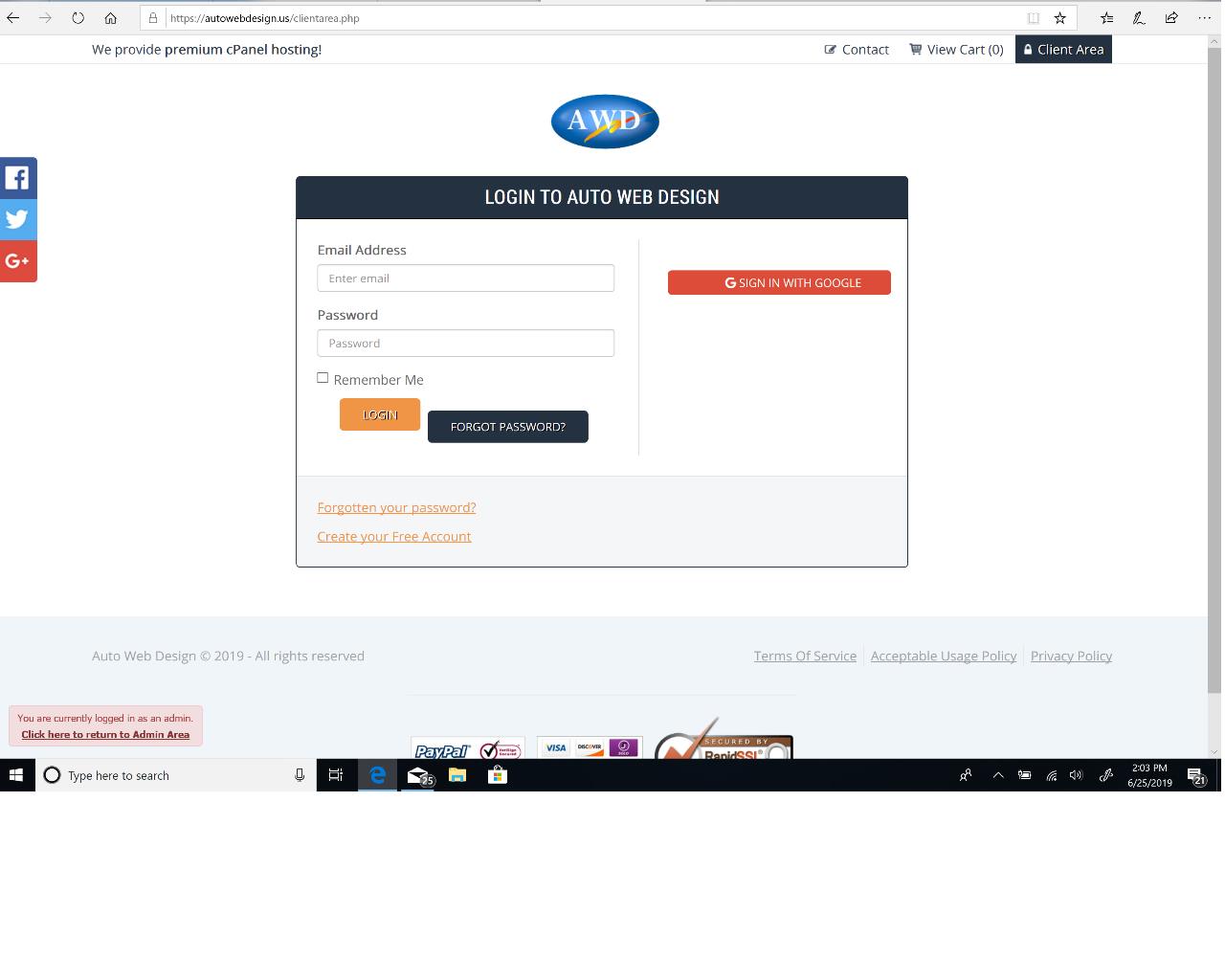 This page is where you log into your account. You login by using your
Enter the email address that you used when signing up.
Enter the password that you selected when signing up.
NOTE: If you forgotten your email address, you can request a new one be sent.
Once you are logged in you will be brought to the control panel page.
This is where you control all of your setting for your hosted account.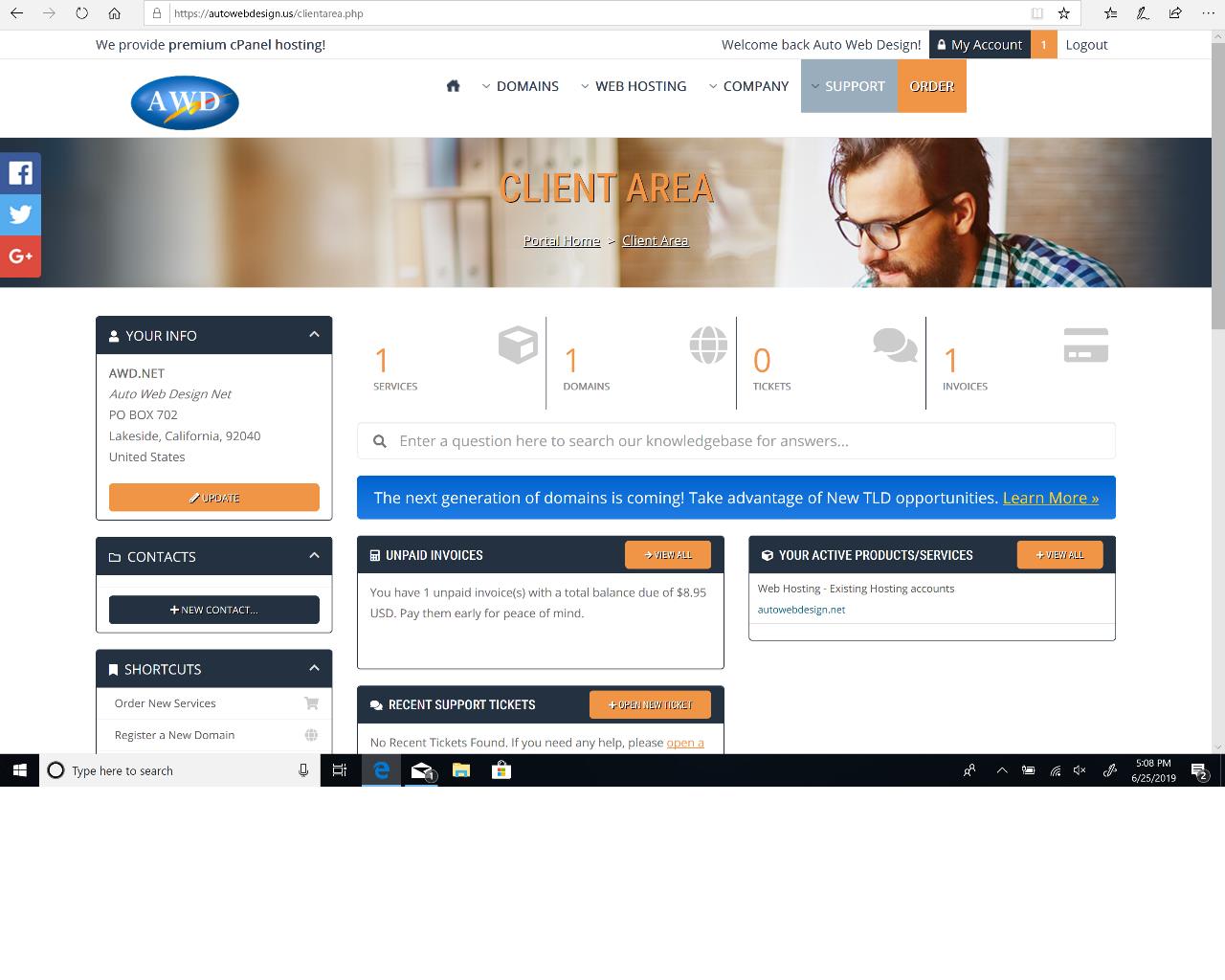 From this screen you can access your billing information, purchased products and also upgrade or purchase additional services. 
If you wish to add a new email to your account or view items within your hosted account click on the area that reads  <YOUR ACTIVE PRODUCTS>.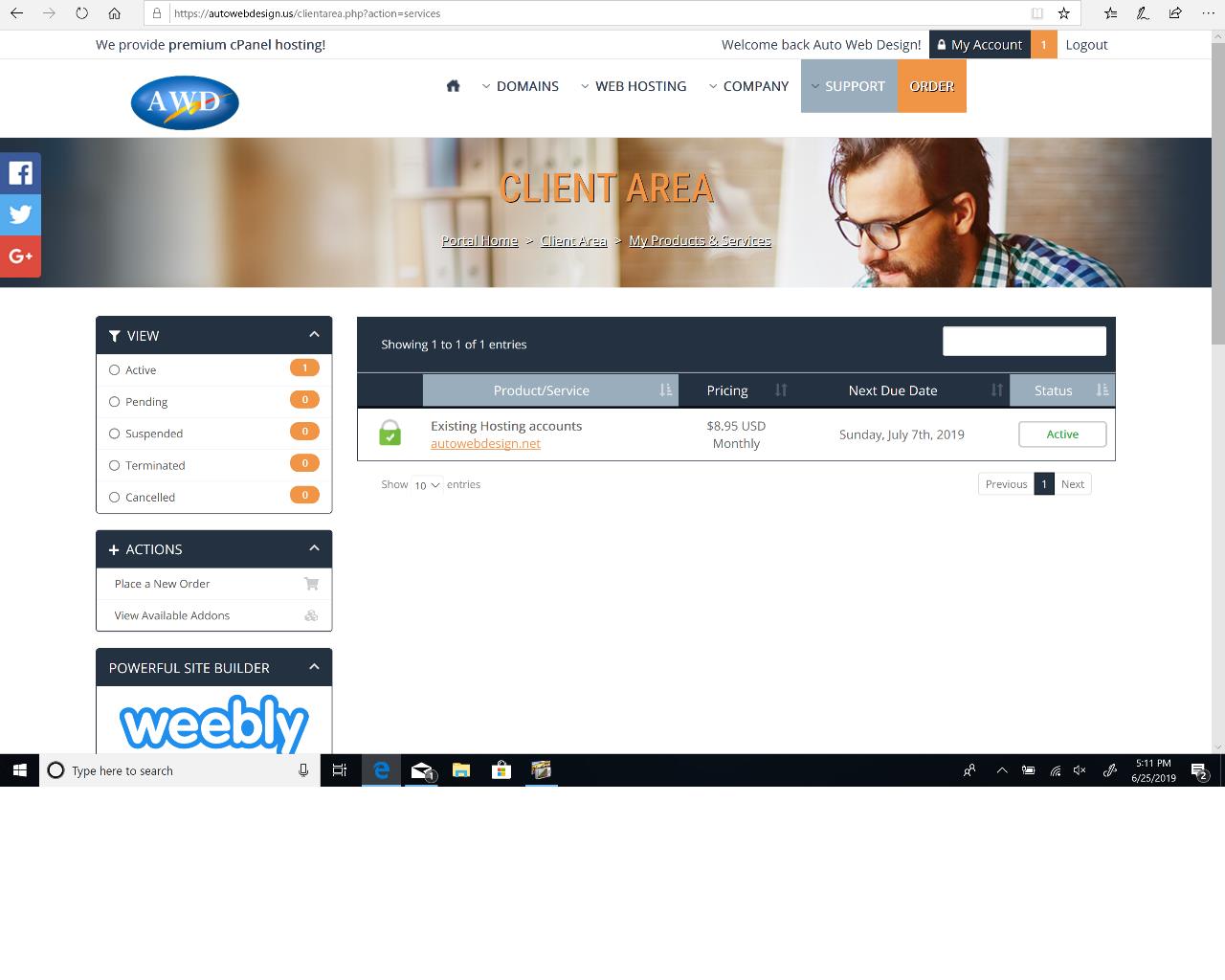 This pages will show you all of your active products you have purchased as well as the link to all of the services within your account.
Now click on the word <ACTIVE>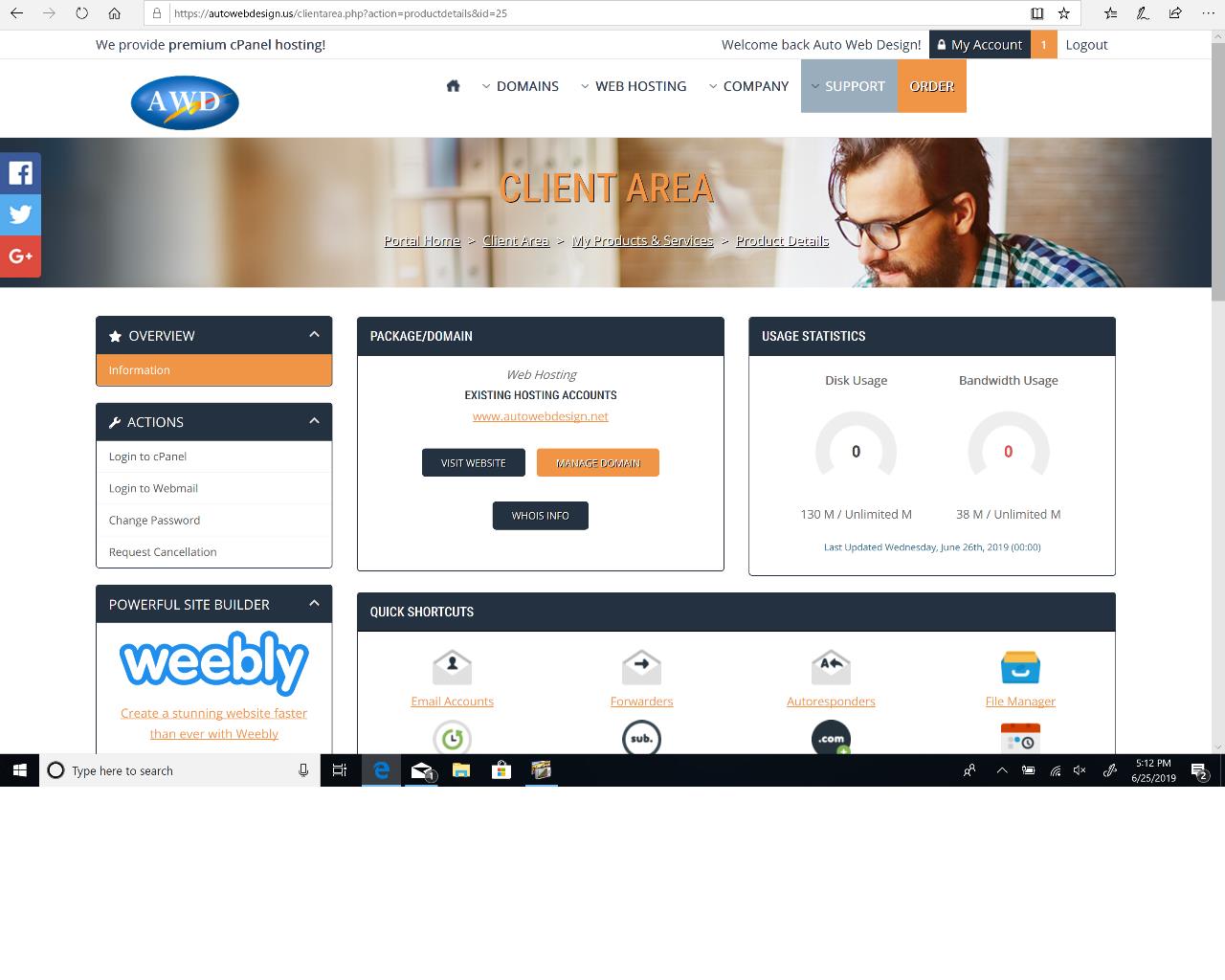 You are now in the area where you can add a email address or check the status of your web site. View your web files located on the server. Check you WHOIS information and view your web site directly from within this page.